Statute, edition – 2020
11th International Conducting Competition Jeunesses Musicales Bucharest
The 11th edition of the International Conducting Competition Jeunesses Musicales Bucharest aims to promote at an international level young conductors. Dedicated to orchestra conductors under 35, the competition is one of the most important events of its kind in the world. An opportunity for international debut and networking, it's an incredible experience which has an important impact on the competitors' career development.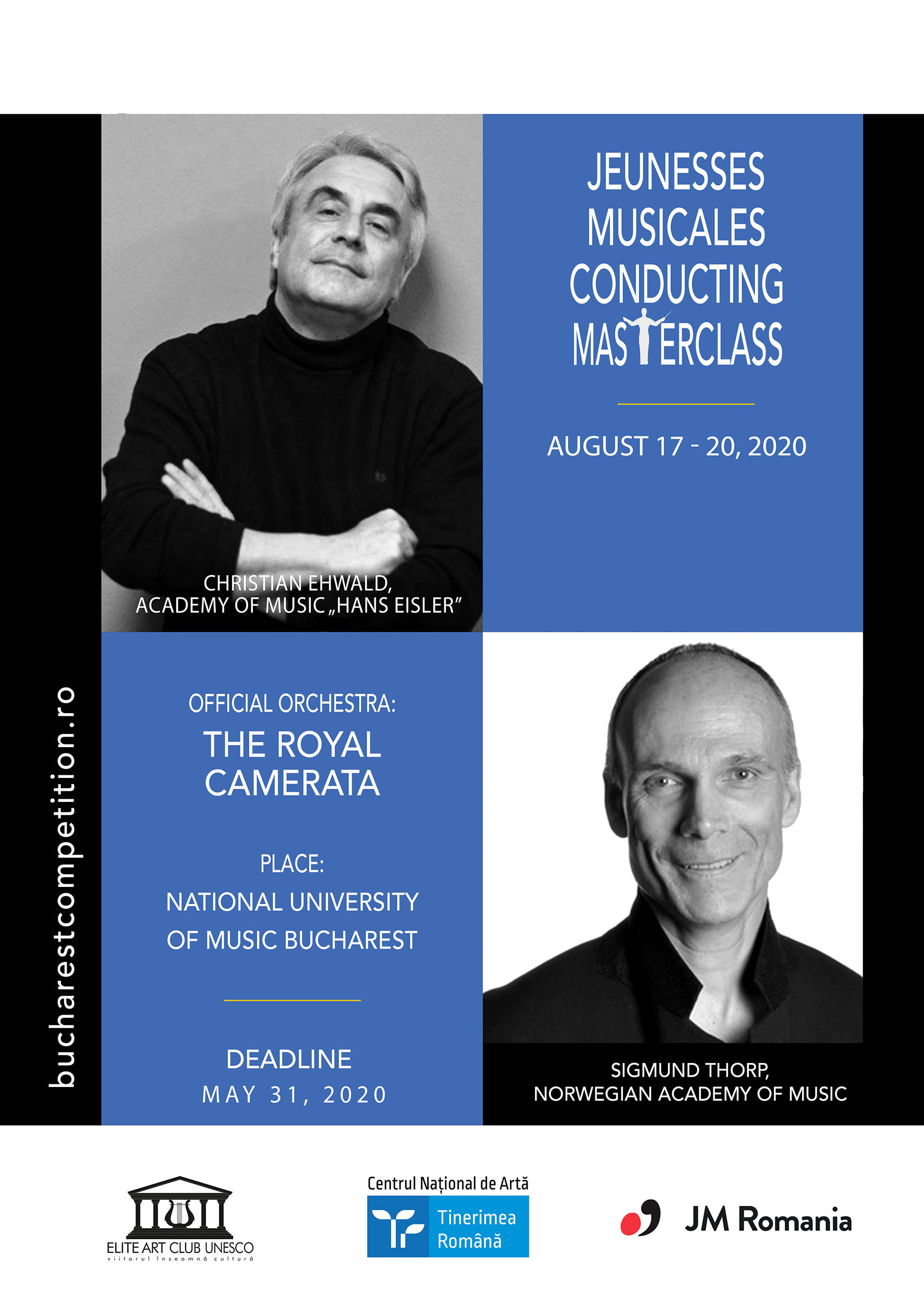 MASTERCLASS, edition – 2020
Jeunesses Musicales Conducting Masterclass
The Conducting Masterclass is open to conductors of all ages and nationalities and aims to offer the necessary tools for professional improvement.
We are moving on to better and bigger things!
The Competition has grown immensely during the last decade and we wish to offer to our competitors as many opportunities as possible – better prizes, an amazing jury and lots of conducting opportunities! In order to ensure that we have the means to accomplish everything we want, the competition will start taking place every other year! In other words the competition will take place in 2020, 2022, 2024, 2026, 2028 and so on. We have a lot of surprises in store for 2020 so get ready!