IMPORTANT NOTE

6 December 2018

From December 10th to January 11th the Jeunesses Musicales Romania office will be closed. All activities will resume on January 14th. Thank you for your understanding. We wish you Happy Holidays!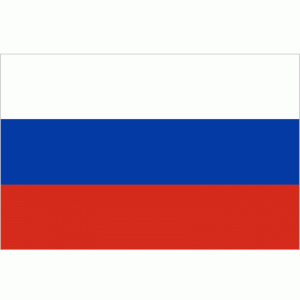 Anton SHABUROV
FIRST PRIZE, 9th Edition 2018
Russian conductor Anton Shaburov is a winner of the First International Felix Mendelssohn conducting competition (Thessaloniki, Greece, 2016 – First prize) and of the Third All-Russian Ilya Musin conducting competition (Kostroma, Russia, 2013 – Grand prix and special audience award).
Starting from 2017 Anton Shaburov is a principal conductor and artistic director of the Far Eastern State Symphony Orchestra (Khabarovsk, Russia).
For more detailed information on the artist please use the official website www.antonshaburov.com
Joanna Natalia ŚLUSARCZYK
SECOND PRIZE, 9th Edition 2018
Majoring in Symphonic and Opera Conducting in the class of maestro Mirosław Jacek Błaszczyk, graduated with honors from the Karol Szymanowski Academy of Music in Katowice, where she is currently working on her D.M.A. (Doctor of Music Arts). She also graduated with honors from the Academy of Music in Kraków.
In January 2018 she earned Third Prize in the First European Union International Conducting Competition in Sofia/Pazardjik, Bulgaria. In April 2018, she won First Place at the London Classical Soloists Conducting Competition in Great Britain. She was also awarded a Special Mention at the BMW International Conducting Masterclass and Competition in Portugal (April 2018). In May 2018, she was chosen as the Conductor-in-Residence at the Silesian Philharmonic in Katowice, for the 2018-2019 season.
Alexandru ILIE
THIRD PRIZE, 9th Edition 2018
Since 2007, Alexandru Ilie has performed concerts with the NUMB orchestras – under the guidance of maestros Cristian Brâncuşi and  Horia Andreescu, with classic and romantic repertoire.
In 2010 he was the orchestra conductor and the stage coordinator in a concert of contemporary music, poetry and movie – named "At a mountain feet of thoughts", music by the Romanian young composer Vlad Baciu, student of the maestro Dan Dediu, with the partnership of the students from The Caragiale University of Theatrical Arts and Cinematography.
In 2010-2011, within the project funded by European Structural Funds "S.O.P.H.R.D", he assisted and participated in artistic activities in institutions such as Bucharest National Opera, Bucharest National Theater, Romanian Radio Broadcasting Company, where I was taught by the maestros: Cristian Brancuşi, Tiberiu Soare.
Fourth Round – August 30th, 2018
9th Edition 2018
No.
NAME
SURNAME
COUNTRY
Work to conduct
Time
1.
Ilie
Alexandru
Romania

J. Brahms – Symphony no. 2 in D major

S. Rachmaninov – Piano Concerto no. 2

14:30
15:15
2.
Shaburov
Anton
Russia

J. Sibelius – Symphony no. 2 in D major, op. 43

R. Schumann – Piano Concerto in a minor, op. 54 – 1st movement

15:15
16:00
BREAK 16.00 – 16.30
3.
Ślusarczyk
Joanna Natalia
Poland

A.Dvorak – Symphony no. 9 in e minor, op. 95

R. Schumann – Piano Concerto in a minor, op. 54 – 2nd and 3rd movement

16.30
17.15
The competition will take place in Sala Mare/ the Big Hall
The participants must be present in the Athenaeum at least 30 minutes before they are scheduled to enter the competition.
List of participants admitted in the 4th round
9th Edition 2018
| | | | | |
| --- | --- | --- | --- | --- |
| No. | NAME |            SURNAME | COUNTRY | Accepted/ not accepted |
| 1. | Ilie | Alexandru | Romania | ACCEPTED |
| 2. | Kim | Subin | Republic of Korea | Not accepted |
| 3. | Ødegaard | Eirik Haukaas | Norway | Not accepted |
| 4. | Padurariu | Mircea | Romania | Not accepted |
| 5. | Poliykov | Oleksandr | Ukraine | Not accepted |
| 6. | Rodriguez | Daniel | Spain | Not accepted |
| 7. | Shaburov | Anton | Russia | ACCEPTED |
| 8. | Shen | Yiwen | China | Not accepted |
| 9. | Ślusarczyk | Joanna Natalia | Poland | ACCEPTED |
| 10. | Yifan | Sun | China | Not accepted |
| 11. | Zahn | Johannes | Germany | Not accepted |
| 12. | Zamani | Yalda | Iran | Not accepted |
Bucureşti, August 2018
Concert extraordinar New Classics la
Universitatea Națională de Muzică București
pe data de 24 august 2018
New Classics este un concept original Elite Art Club UNESCO și marchează finalul Masterclassului de dirijat Jeunesses Musicales. Concertul va reuni 8 dirijori și orchestra Camerata Regală.
Masterclass-ul de Dirijat Jeunesses Musicales reuneşte dirijori din toate colţurile lumii care sunt dedicaţi profesionalismului şi excelenţei. Anul acesta programul a atras participanţi din China, Spania, Statele Unite ale Americii, Australia, Canada, Lituania, Coreea de Sud şi România. Sub îndrumarea profesorilor de renume internaţional Christian Ehwald şi Sigmund Thorp, dirijorii vor participa la cursuri de măiestrie intensive în vederea îmbunătăţirii tehnicii dirijorale.
Cei mai buni 8 cursanți vor fi aleși pentru a dirija în cadrul concertului New Classics iar cel mai bun cursant român va avea oportunitatea de a interpreta în premieră noua creație a compozitorului român Dan Dediu. Repertoriul va include lucrări de Sibelius, Beethoven și Mendelssohn – Bartholdy.
Concertul New Classics se va desfăşura pe data de 24 august 2018 la ora 19.00 în Studioul de Operă și Multimedia a Universităţii Naţionale de Muzică Bucureşti.
Concertul este dedicat organizaţiei Help Autism, care urmăreşte să sensibilizeze publicul cu privire la greutăţile aferente întâmpinate de copiii care au autism.
Accesul la concert este gratuit, pe baza unei invitaţii care se obţine la anca.pricop@eliteart.org. Numărul de locuri alocate prin invitaţie este limitat. Invitaţiile sunt acordate în ordinea sosirii mail-urilor.
Evenimentul este organizat de Asociaţia Elite Art Club UNESCO unicul reprezentant în România al Jeunesses Musicales International – cea mai amplă organizaţie non-guvernamentală dedicată tinerilor muzicieni din lume.
Proiect cofinantat de Administratia Fondului Cultural National. Proiectul nu reprezinta in mod necesar pozitia Administraţiei Fondului Cultural National. AFCN nu este responsabila de continutul proiectului sau de modul in care rezultatele proiectului pot fi folosite. Acestea sunt in intregime responsabilitatea beneficiarului finantarii
Mulţumim partenerului nostru media principal Societatea Muzicală. Mulțumim Observatorul Cultural, Radio România Muzical, Radio România Cultural și Baboom.
Anca Maria Pricop
Tel. 0748 100 279
anca.pricop@eliteart.org