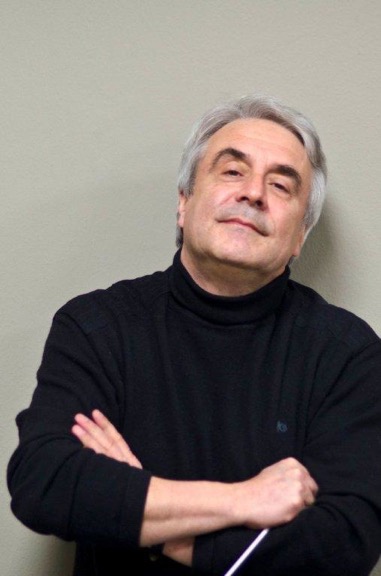 Christian Ehwald was born in 1953. After the completion of his studies in Berlin, he continued his education under Arvid and Mariss Jansons at the Leningrad Conservatory. In 1979 he became a laureate of the "Herbert von Karajan" International Conducting Competition.
From 1981 to 1988 Christian Ehwald was the main conductor of the Jena Philharmonic. It was also during this time that his close cooperation with the Berlin State Opera began, with Ehwald conducting several premieres and numerous performances. In addition, he conducted the Berlin State Orchestra on concert tours in Great Britain, Australia and New Zealand.
Christian Ehwald has gone on to perform as a guest conductor with all the leading German orchestras, including Berlin Philharmonic, Dresden Staatskapelle, Dresden Philharmonic and the symphony orchestras of the Bavarian Radio Munich, Western German Radio Köln and Berlin Radio. Invitations from the Gewandhaus Orchestra of Leipzig have followed especially frequently. Abroad Christian Ehwald has served as a guest conductor with many important orchestras in Europe, America, Japan, Korea and China. He has appeared in numerous television productions with the NHK Orchestra Tokyo, St.Petersburg Philharmonic, RAI of Rome, Prag Symphony and Bavarian Radio Symphony Orchestra.
From 1998 to 2003 Christian Ehwald was the General Music Director of the Magdeburg Theater and principal conductor of the Magdeburg Philharmonic. In 2002 he was appointed professor at the Academy of Music "Hanns Eisler" in Berlin. Since 2007 he has been the Art Director and Chief-Conductor of the Shenzhen Symphony Orchestra.